My Shop (prints & canvasses) :
8, Rue Porte du Mas, 47170 Sos
marcel@photo-marcel.com
You can get my photos online at :
Speaking of interiors, technique and gear.

---

When photographing houses, and especially interiors, one might encounter some obstacles. Small spaces, backlighting, big differences between light and dark, dark spaces.

To capture small spaces, I always use an ultra wide-angle lens indoors, in my case the 7-14 mm PRO by Olympus, quite an investment, but absolutely worth every penny.

In darker spaces a longer shutter time can be required, so I never leave home without my sturdy and reliable... Tripod.

And for other light-issues I use the earlier explained HDR-technique, which means that every photo actually exists of three photos, a normal exposed, an over exposed and an under exposed. That does take a lot of extra time in post processing, but definitely takes care of all lighting problems.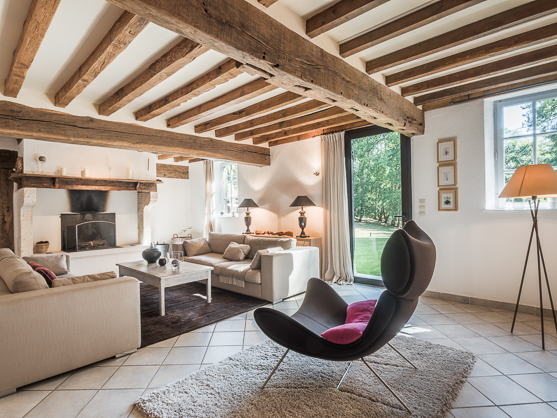 HDR of 3 photos - Without that, the windows would have been bleached out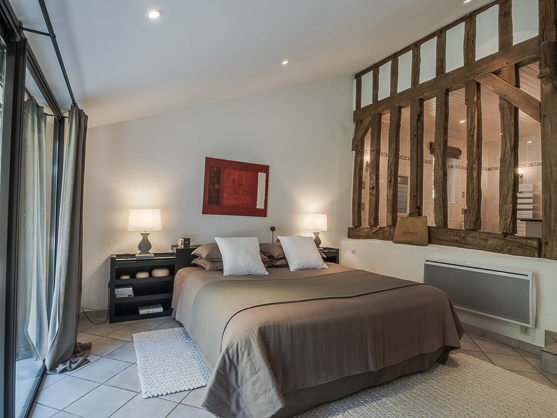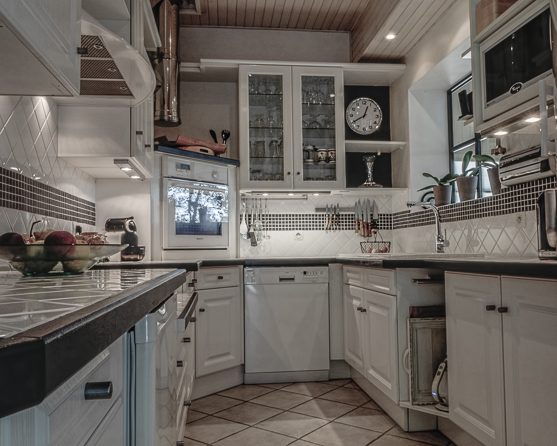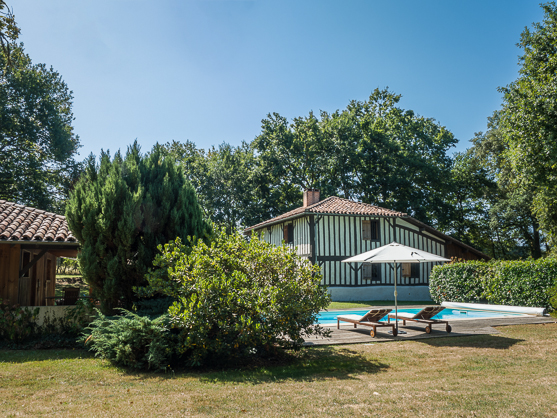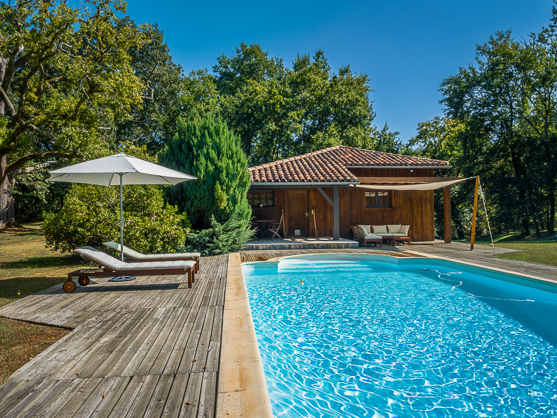 Outside photo - next time I will blog about lines and composition ;)
Not just landscapes.

---

Although I'm specialised in houses, interiors, landscapes, doesn't mean they are my only interest, of course. Animals are also quite interesting to photograph, as well as people. When there was a bird of prey show in the city of Nérac, I got the chance to get quite close to some of the birds. And to shoot a couple of very nice portraits.

By using a small aperture value on my camera, I created the nice blurry background, also known as 'Bokeh'.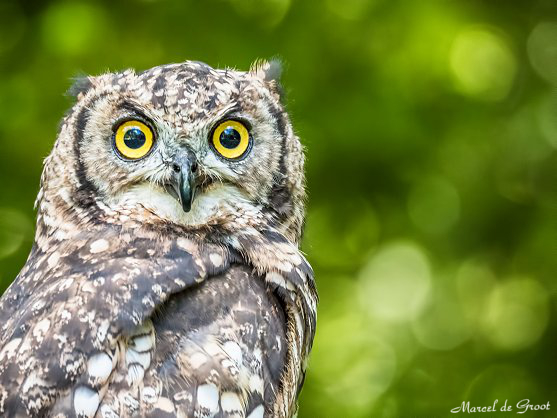 Portrait of a one year old African Owl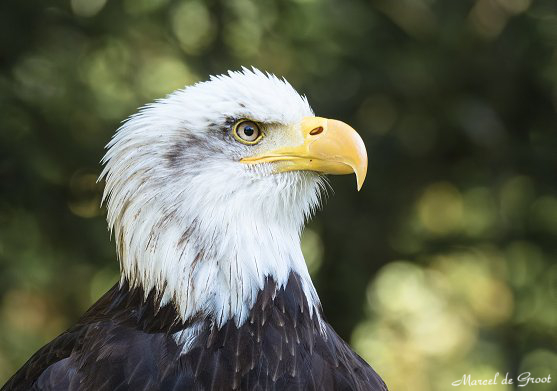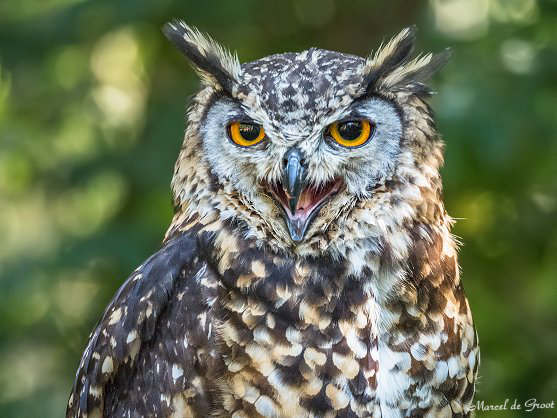 Portrait of an African Owl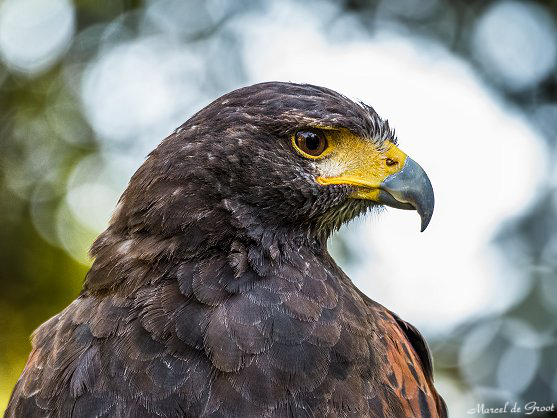 .RAW Story.

---

"Those are nice pictures, you're probably very good with Photoshop".
Uh, not really.
"But then you probably use the Google Nik Collection to add colour and details? Many people do these days, I've been told".
Uh, no, I have experimented a lot with it, but I don't find that a fine program to work with.
"But how then, do you get your photos that detailed and colourful"?

Well, in most phones and compact cameras, the 'negative' of the photo is already 'developed' by the camera and there will be a .JPG file rolling out of the camera/phone, which you can immediately print, or publish online. With system and DSLR cameras you can choose to develop the 'negative, the .RAW file, yourself. The .RAW file is many times bigger than a .JPG file and contains much more information considering colours, dark and light. A .RAW-file can not be printed or put on the Internet, one has to develop it with the software provided by the camera manufacturer, or another so called. RAW converter, personally I use Lightroom. After developing the photo, I convert it to a .JPG file and then it can be printed or published on the internet.

"So you're using almost no editing software"?
Nope, mainly Lightroom. And Topaz Denoise, because I think of that as a fine noise remover. And Photoshop for perspective-correction, to eliminate a sensor spot if necessary, and to optimise the size and quality for social media.

"Wow ...".
"Then you probably have a very good camera".
Yes, I have.... And a diploma :).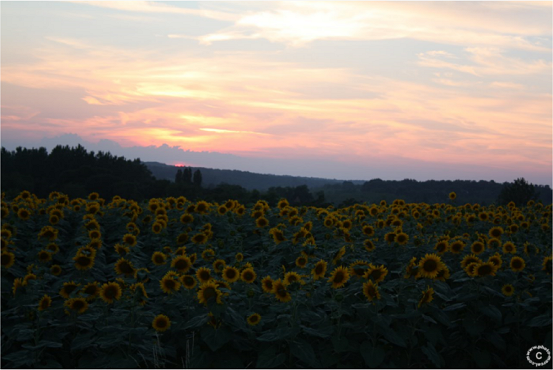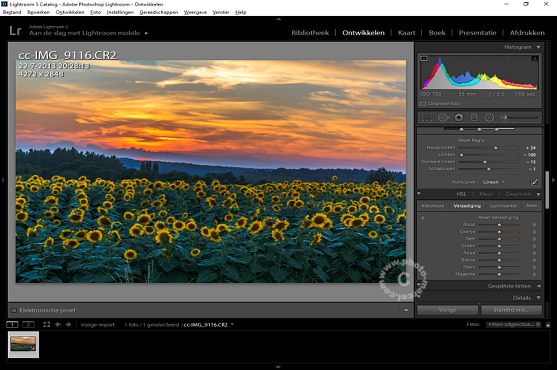 Simple development in Lightroom - No adding of colours or details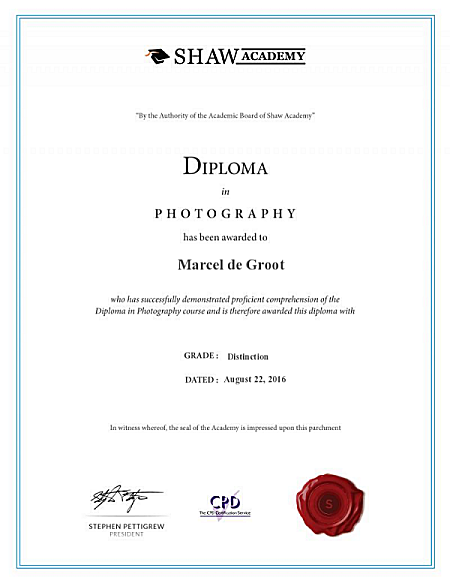 Lines, Perspective and Labastide-d'Armagnac.

---

One of the more well known places in this region is Labastide-d'Armagnac. And although I'm always looking for unknown beauty, I thought I really had to pay this little village a little visit.
And I must say, it is a beautiful village, full of atmosphere and interesting buildings. But I also saw some tourists, all taking the same photos. If you do a Google-search, you'll see what I mean.
What I personally like in photography, is playing with lines in a scenery and capturing it in a different perspective. Which means you can often see me lying on the ground or climbing things.
That day in Labastide-d'Armagnac I gave some people a good laugh while finding the right perspectives, made quite some photos, although only six made the cut. You can find those in my Facebook-album.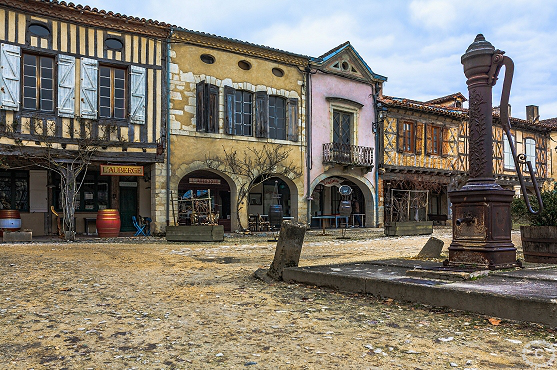 Autumn View 'n Software Talk.

---

In the 'early days' I always used a software program called PhotoMatix to merge my three exposures to get the final result. Major advantage of this program is that you can use the tonemapping function to adjust the atmosphere very easily and completely to your likings. It also reveals a lot of detail. Disadvantage though, is that the software adds quite some noise. Which may be pretty annoying, especially for skies. And if you want to have your photo printed on a large format.

Nowedays I don't use the program very often anymore, but would I discourage the use of it?
No, because it's still a great program to use for brick buildings, old stone bridges and interiors.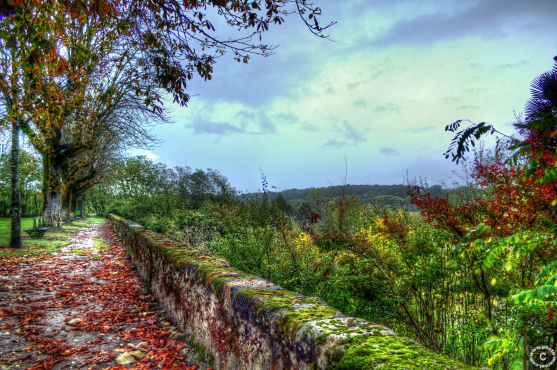 Autumn View in the village of Sos - PhotoMatix Version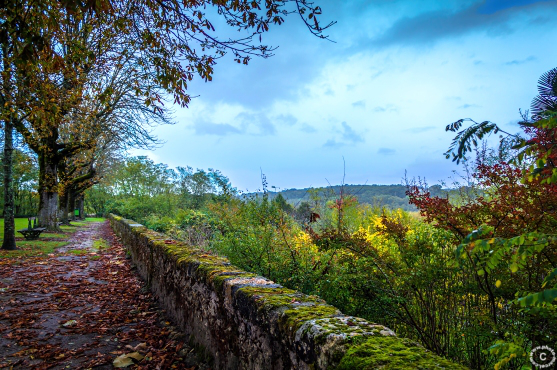 Autumn View in the village of Sos - Natural Version
A hot day in September - Booze 'n blue skies

---

Every part of France has its own culinary specialities. This part, Gascony, is well known for its Foie Gras and Armagnac. Armagnac is similar to Cognac, but made of grapes.
One day passing an old Armagnac Facory, I stopped to make a photo of it. It was a beautiful day in September, the sky was amazingly blue.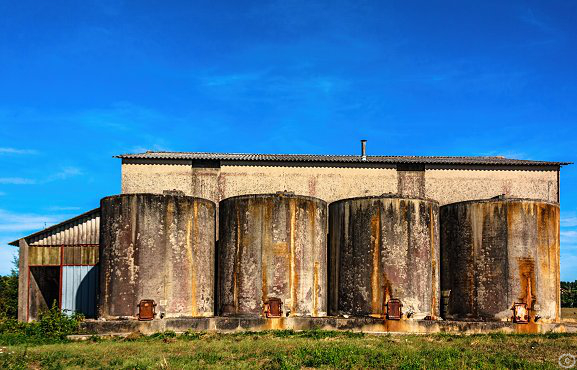 Then I noticed that the door of the shed was open, which, for a photographer, is an obvious invitation to see what's inside. It was a beautiful still life you couldn't compose even if you tried.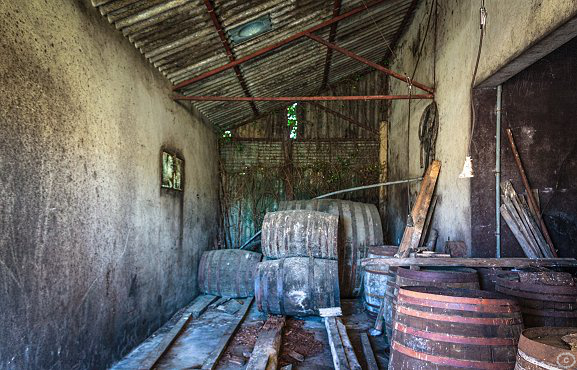 A small door at the right, also gave access to the factory itself. There was a lot of difference between dark and light, so I went back to the car to get my tripod in order to be able to make over- and underexposed shots. Blended together with the normal exposed one, this was the result: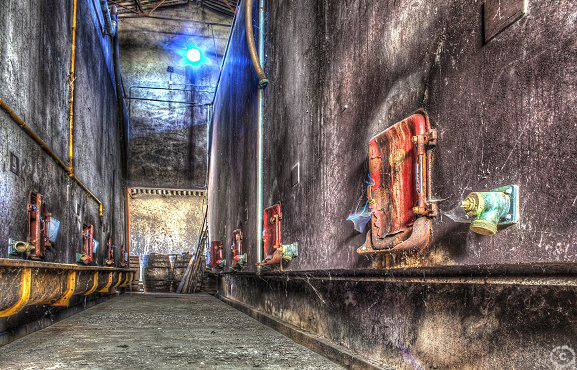 A summers day 2013 - The hunt for a special sunflowers photo

---

If you think France, you think sunflowers. I have loads and loads of sunflower photos but making a unique one was a challenge. I've been driving around for days to find a photogenic field, with some hills in the background and all, to photograph at sundown. After I found this field I came back a couple of times to make the shot, but it was either too cloudy or too clear.
Until this hot day in July. I set up my tripod and camera and made a couple of shots while the sun slowly went down. But the real magic happened when the sun was gone, the sky colored 50 shades of yellow and orange. I made a normal photo as well as un underexposed and an overexposed one, to make sure I'd capture all the lights and colors. Back home I blended these 3 photos and... I was happy. Even after years, I still can enjoy this photo very much.
If you want to enjoy it too, you can buy it of course ;) or download it for FREE to use it as your computer desktop wallpaper.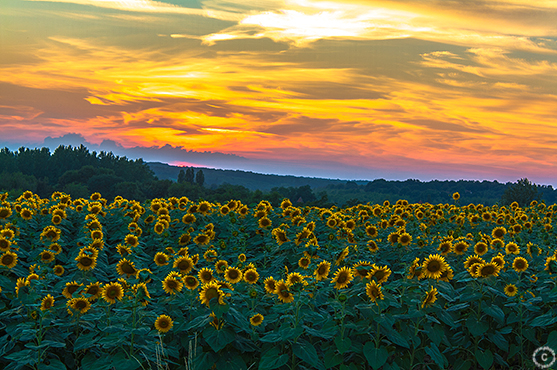 Another night in the village of Sos 2013 - Luck, colors and shutter speed

---

Walking through the village at night, means most shutters are closed and there are not many light sources. This particular night I was lucky to find the lights under the arcades lit. But that doesn't mean I could just click and have a great photo. This one needed an exposure of 30 seconds. Which has the advantage that my camera captured all the light and colors available. But I couldn't have done that without a tripod.
Luckily I already bought myself a 16,95 Silvercrest tripod at the LIDL supermarket. It's easy to use, light weight and works fine if your camera and lens are also light weight. And if you don't need to shoot multiple exposures in a row (this tripod moves inbetween shots...). For those circomstances one needs a solid tripod and there are many manufacturers with great names like Manfrotto or Three-legged-thing. One of these days I'll have to get myself one of those :).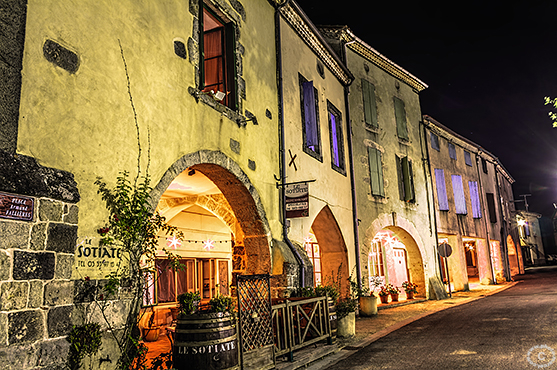 Some night in the village of Sos 2013 - How it all started

---

One night when I couldn't sleep, I took a walk through the village and suddenly became aware of the influence of light on the atmosphere of the streets, houses, buildings, everything. So I got my camera and found myself a nice angle to take a picture of the local bar. Thrilled with the result I knew this wasn't gonna be my last night walk...